STARDriver Mobile Apps
STARDriver® Mobile App is a 70% out-of-the-box solution needing only 30% customization and configuration. This means that we can easily cater to your company's customization requirements without having to start from ground zero. This also means that your leads times to go LIVE are significantly reduced, making our solution an excellent choice for your CRM needs.

Our solution offers sophisticated, state-of-the-art features, all designed to engage with your customers efficiently and effectively.

Key features include:
Supports customers and trade channels.
Easy registration and sign-up process.
QR code scanning features to support points earning.
Members can track their points and redemption history.
Members can receive in-app notifications.
Supports e-commerce transactions and payments.
Supports online applications.
E-bidding to drive member engagement.
Gamification to drive member engagement.
Digital scratch and win to drive member engagement.
Digital spin the wheel to drive member engagement.
Targeted offers and mystery rewards.
Members can troubleshoot issues for timely action.
Profile updates.
Powerful admin console to manage users and on-going content updates to the mobile app.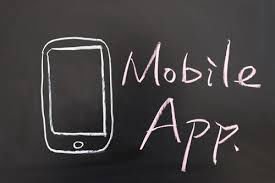 Customers have not changed. How we reach them has.

Use our killer loyalty apps to deepen your engagement with your customers and build loyalty!