STARDriver Events Manager
STARDriver® Events Manager is a 70% out-of-the-box solution needing only 30% customization and configuration. This means that we can easily cater to your company's customization requirements without having to start from ground zero. This also means that your leads times to go LIVE are significantly reduced, making our solution an excellent choice for your CRM needs.

Our solution offers sophisticated, state-of-the-art features, all designed to engage with your customers efficiently and effectively.

Key features include:
Events microsite for customers to register to events and make payments.
Auto generation of invoices and payment receipts upon payment.
Auto generation of credit notes upon cancellation.
Publishing of events to microsite at the click of a button.
Supports individual and corporate registrations.
Real-time queues for event registrations and cancellations.
Supports manual registrations and cancellations.
QR code driven attendance tracking
Event reminders prior to event date.
System generated training certificates.
Access to a powerful events dashboard with drill down filters by date range and events.
Interactive reports providing end users with the capability to drill through various levels of data, filter, sort, compute, aggregate and export data to various formats.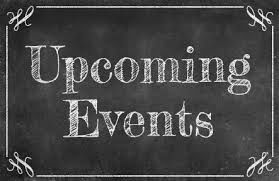 A dream tool for teams that organize events.

Manage event creation, publishing, registrations and tracking at the click of a few buttons.

One central platform to manage all the chaos and eliminate manual work ! Powerful cloud-based solution fully powered by Oracle.